Hey foodies
Experimenting is such a fun. Recently I have discovered a new way to bake pizza by the source of YouTube, a quick and easy baked pizza buns recipe. So I decided to try this super easy recipe. To me Pizza is a great fun to make because you can top it with whatever you like. It's also fun to arrange the food patterns. In this recipe there is no need to handle pizza dough. Just grab few buns those are already in kitchen.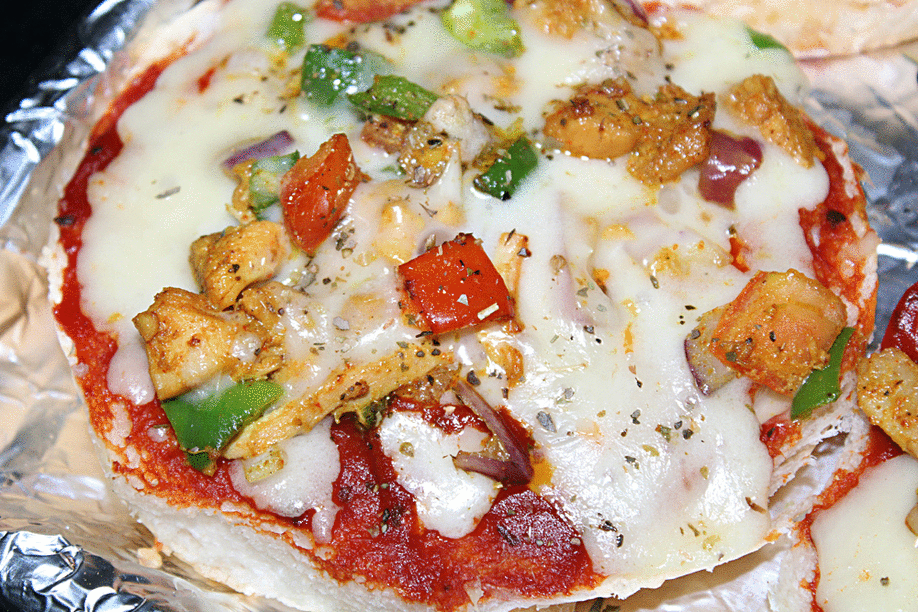 Quick & Easy Baked Pizza Buns
Ingredients:
Buns ( cut into halves)
Mozzarella Cheese
Pizza sauce
K&Ns Chicken Tikka Chunks
Chopped Capsicum
Chopped Red Onions
Chopped Tomatoes
Mix dried Herbs (if you like)
Pictorial
Preheat oven to 220C.
Cut the buns into halves. Place the buns on baking try.
Spread pizza sauce on buns halves.
Sprinkle grate cheese on the pizza sauce.
Add toppings (K&Ns Chicken Tikka Chunks, Chopped Capsicum, Chopped Red Onions, Chopped Tomatoes)
Sprinkle more grate cheese and cover the entire topping.
Also sprinkle mix dried herb. Bake for 20 minutes.